Seamus O`Donnell
Since 1999 I am working on different projects that involve sound; as artist as well as organiser. Solo or collaborative works (for performance or installations) can include FM radio experiments with receivers and self built mini-transmitters; reel-to-reel tape machine loop or relay set ups; live sets with any mix of manipulated field recordings, self made devices, amplified objects and magnetic fields, no-input mixer as well as other more traditional instruments and voice. Improvisation is probably the most important factor.
As an organiser I work with the registered association, Salon Bruit e.V., a platform for experimental music. I work with ColaBoraDio, a part of the Freien Radios Berlin Brandenburg, as presenter and programmer on the local frequency 88.4FM. I live in Berlin.
The oldest collaborative project I am working on is noisiV that started in Berlin in 1999. Other collaborations have included TippEx Thinner, Krauchen, Spook Soi 14, the dancer Woo Guru and A/V projects with H3XL3R and Keyframed.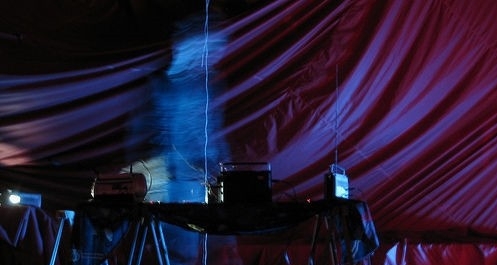 O'Donnell's work includes numerous projects in the field of sound and media art, experimental radio and live improvisation. He is Co-initiator of the series of experimental music meetings in Salon Bruit Berlin, which were regularly organized events between 2002 and 2015 and over the years has been involved in many different temporary radio projects (such as PiRadio, RebootFM, Radio Tesla, Funkwelle and currently 88.4FM with Cola Bora Dio and Freie Radios Berlin Brandenburg - FRBB).

News
Dates:
18.01.20
Multiversal #100, Villa Kuriosum, Lichtenberg, Berlin
11.02.20
Performance with Tomaz Grom at ZVO.ČI.TI so.und.ing DUO, Lubjana, Slovenia
22.02.20
Audioblast Festival #8, Online Stream
24.03.20
Supersonic radio show with Cola Bora Dio on 88.4FM, Berlin
15-18.04.20
Sotu Festival, Amsterdam, Netherlands
22.05.20
pi_performance_idiom, Gemelos2000, Berlin
03.07.20
Bruital Furore vol. 2, MS Stubnitz, Hamburg, Germany
Contact/Listen/Watch
Facebook
Bandcamp
Bandcamp TT
soundcloud
archive.org
youtube
vimeo